HostGator.com Hosting Review
HostGator has been at the forefront in offering leading web hosting solutions and other related services. The company opened their doors in 2002 and to date, their presence is felt throughout the world.
With heavy investments in top-tier data centers in Provo, UT, and Houston, TX, HostGator assures their customers of quality and reliable service. To better serve their customers, the Austin and Houston, Texas-headquartered company, has differentiated their web hosting plans.
Hosting Plans in Review
Among the many web hosting services HostGator offers, their shared plans are the most popular. The other plans the company offers are WordPress hosting, cloud hosting, dedicated hosting, and VPS hosting.
Shared Web Hosting
When you start a business, you need online presence even if it is just for blogging. The shared web hosting plan by HostGator is suitable for small and medium scale businesses. You can choose either Windows or Linux-based servers for your hosting. This flexibility is particularly important because have varying preferences in system security, stability, and hardware upgrades.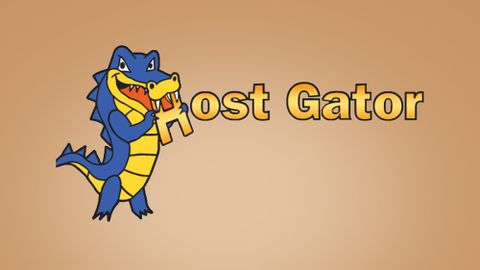 The shared web hosting solution has 3 plans under it, targeted at different user categories.
Hatchling Plan – This is a beginner plan you can get on for as low as $10.95 per month. The value you get in this plan includes unlimited bandwidth, disk space, databases, and email addresses. You also get support for one domain and lots of third-party applications such as e-commerce platforms and content management systems.
The Baby Plan – This plan comes with unlimited domains on top of the Hatchling Plan features. For this extra value, you pay $1 more.
Business Plan – This is the topmost plan in the shared web hosting category. It gives you more advanced options which include a private secure socket layer certificate, a dedicated IP, and a toll-free VoIP phone service.
VPS Hosting
Site traffic volume grows as the business expands. This means you will need more power and robust web hosting resources.  Shared hosting may not be able to provide this.
To help you transit, HostGator offers VPS web hosting on Linux servers. The monthly cost for this, begins at $19.95. It is a perfect go-between for users moving from shared hosting, but do not have the money to pay for dedicated server hosting.
VPS hosting has 3 plans under it:
Snappy 2000 – Starting from $19.95 per month on a three-year commitment, this plan gives you disk space measuring 120 GB, 2 GB of RAM, and monthly data transfers of up to 1.5 TB.
Snappy 4000 – This package will cost you $29.95 per month on a three-year plan in exchange for 165 GB of storage, RAM measuring 4 GB, and monthly data transfers of up to 2 TB.
Snappy 8000 – This is the top tier plan under VPS hosting. If you sign up for a 36-month commitment, you will pay a monthly charge of just $39.95. It is a feature-rich plan with a massive 8 GB of RAM, disk space measuring 240 GB, and monthly data transfers of 3 TB.
Dedicated Hosting
HostGator targets this plan at users who want more control and customized server resources. The 32 GB of RAM, 1 TB of SSD storage, and unlimited monthly data transfers, give you capacity to service high-traffic volumes.
Most dedicated web hosting solutions are based on Linux servers, but HostGator added Windows to give you an option.
Cloud Web Hosting
Business can be unpredictable at times, throwing in demands that constrain the available physical resources. Servers experience variabilities in resource demands calling for flexible web hosting solutions. Cloud web hosting can handle well such variations.
This solution makes server resources available depending on demand. The ability to scale resources based on need, makes cloud hosting attractive. The plans available under cloud web hosting include:
Hatchling Cloud Plan – This is the most basic plan at $12.95 per month. It gives you 2 CPU cores, 2 GB of RAM, unlimited data transfer and storage, and a domain to top it up.
Baby Cloud Plan – This plan costs $1 more than the Hatchling Cloud Plan in exchange for two extra GB of RAM, two additional CPU cores, and unlimited domains.
Business Cloud – This plan sits at the top of the tier for just $19.95 per month. In addition to a dedicated IP address, the business cloud offers you 6 GB of RAM and 6 CPU cores.